Sunday, October 21st, 2012
LG Intuition 4G LTE Smartphone review – The Gadgeteer
News from LG Intuition 4G LTE Smartphone review – The Gadgeteer: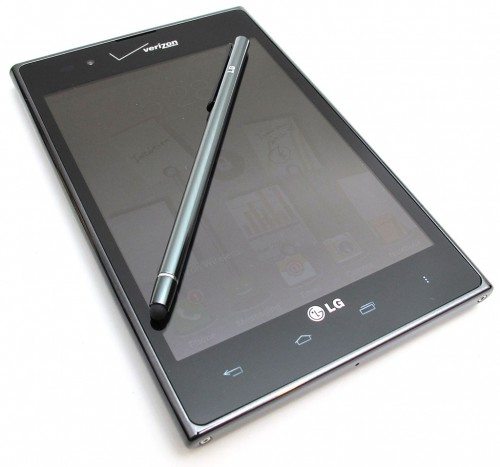 What do you get when you take a smartphone and a tablet and put them in a dark room with some Barry White music on the stereo? A bouncing baby Phablet, that's what. Phablet's are becoming pretty popular lately. Just look at the oversized smartphones like the Samsung GALAXY Note and Note 2. But what about a phone like the LG Intuition, which looks much less like a phone and more like a mini tablet?  Verizon Wireless sent me one to try for a few days. Here are some quick thoughts.
Note: Images can be clicked to view a larger size.
Hardware Specs
OS: Android Ice Cream Sandwich
Processor: 1.5 GHz Dual–Core Processor & 1GB RAM
Memory: 32GB internal mem…………… continues on LG Intuition 4G LTE Smartphone review – The Gadgeteer
Related News:
.
Happy 2nd Birthday Windows Phone 7: This Is Your Life
News from TechCrunch:
Windows Phone 7, Microsoft's big return to the smartphone stage after Windows Mobile's gradual decline and demise, turns two today, according to a tweet by Joel Belfiore, Microsoft's head of Windows Phone product definition and design. So I thought it would be fitting to take a look back at Windows Phone 7′s life up until now, and what the mobile OS has or hasn't done for Microsoft so far.
On October 21, 2010, the first Windows Phone 7 handsets officially went on sale in New Zealand, Australia and parts of Europe and Asia. 10 launch devices brought the mobile OS to users, made by HTC, Dell, Samsung and LG (early highlights of the lineup included the LG Optimus 7, Samsung Omnia 7 and HTC HD7), spanning 60 carriers in 30 countries, and expanding to more in 2011. Early sales were promising in some markets, and even generated lines according to an AT&T spokesman, but overall failed to impress, with only 40,000 total units reportedly sold in the first day of U.S. availability.
In December, Mic…………… continues on TechCrunch
.
---