Monday, March 3rd, 2014
LG Brings G2 4G LTE Mobile Phone to India
News from Businessinsider India:
LG had showcased this phone internationally with 4G LTE capability some time back and now LG has brought it to our side of the globe. The new variant of the G2 4G phone will start its sale from mid March and will carry a price tag of Rs 46,000 for the 16 GB version and Rs 49,000 for the 32GB one.
We had a glimpse of the 4G speeds at the LG Tech Show, which was held today in Delhi NCR. LG had put a 4G simulation up for this phone and the speeds we saw were mind boggling. Besides displaying extreme graphics on its rich IPS screen the phone could download a 100 MB file within 5 seconds. The rest of the phone specs include a 5.2-inch touch display, 2 GB RAM and 3,000 mAh li-ion battery.
It's good to see that LG is bringing its latest mobile innovations to India, but the fact still remains that our country is still not equipped for 4G. Airtel might have started 4G rollout in few cities, but there are places in the country where 3G does not work properly. We are hoping with new devices such as LG G2 4G LTE coming out the operators will hasten the process of 4G rollout in more cities and states, which takes care of all mobile data problems.
Join the discussion with Business Insider
Refrain from posting comments that are obscene, libellous, slanderous or inflammatory, and do not indulge in personal attacks, name calling or in…………… continues on Businessinsider India
Related News:
.
LG G3 release date possibility rumour
News from Phones Review:
Those looking to pick up a new smartphone this year seem certain to have a great choice of worthy handsets to pick from in the coming few months, and the LG G3 release date possibility is again rumoured ahead of any official news.
A couple of weeks ago we heard a LG executive suggesting that the LG G3 release will be brought forward to give the handset more of a chance to compete in a crowded market. Now there are rumours about the release date for the device with suggestions it may come as soon as June.
The company has already provided the mobile world with the LG G Pro 2 but Ubergizmo are claiming the next flagship device from the company will come in June. Last year's model was released in September while some regions had to wait until October, but the company said previously that they want the next device to have some clear space to succeed.
There has been talk that the LG G3 specs will
.
---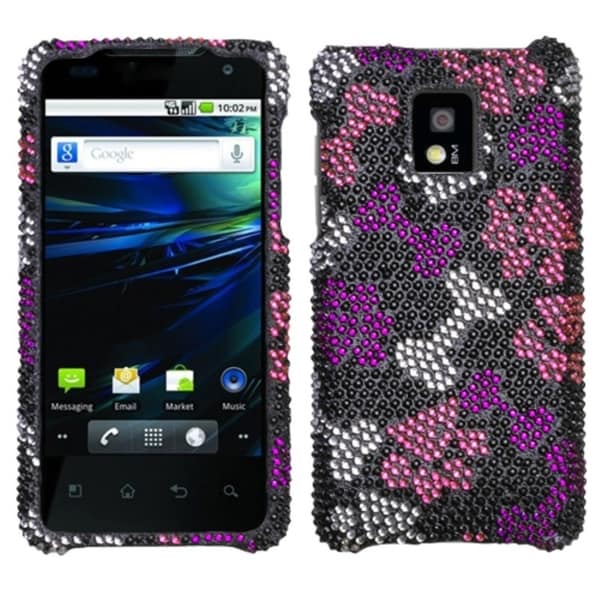 1X Puppy Lover Diamante Phone Protector Cover

The stylish design is complemented with rhinestones to add an air of glamor; Rhinestones embedded around giving a more luxurious look; Maximizes protection to your phone and allows direct access to all phone features.

Manufacturer: eForCity Corporation
Manufacturer Part Number: 1128225
Manufacturer Website Address: http://www.eforcity.com
Brand Name: BasAcc
Product Model: 1128225
Product Name: Puppy Lover Diamante Phone Case Cover for LG P999 G2X
Product Type: Case
Product Information: Design: Puppy Lover Diamond
Application/Usage: Smartphone
Compatibility: LG – P999 G2X
List Price:
Price: 5.13